Legendary films return to the big screen
December 1–3, 2022
Prague, Kino Světozor & Ponrepo


Návraty filmových legend
1.–3. 12. 2022
Praha, Kino Světozor & Ponrepo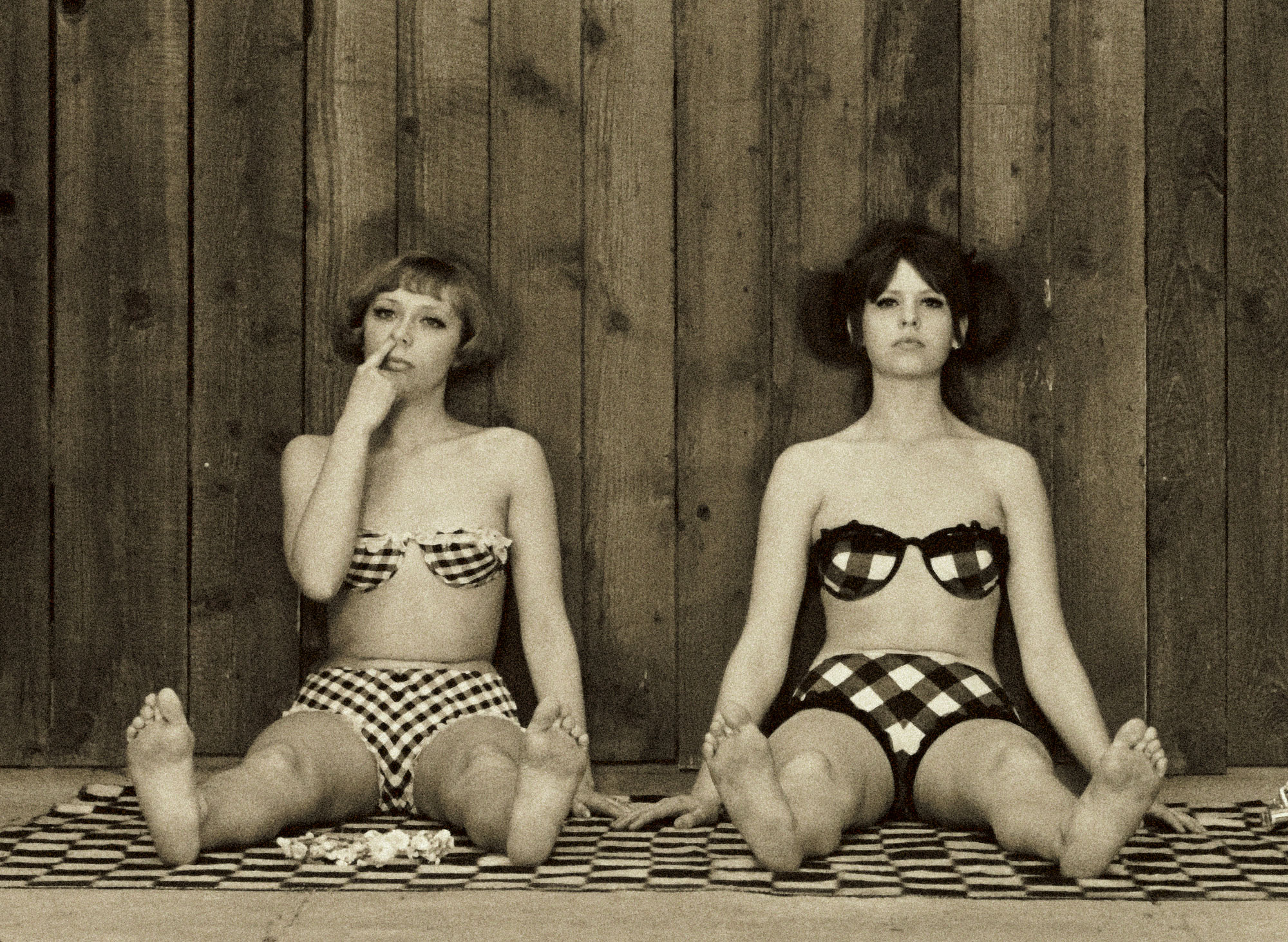 Legendary films return to the big screen
December 1–3, 2022

Prague, Kino Světozor & Ponrepo
In the Karlovy Vary film festival's tradition of presenting digitally restored films and retrospectives, the festival's organizers have decided to dedicate a separate event to legendary films. Held in Prague, the mini-festival will give films, filmmakers, and actors who made their mark on cinematic history another chance to again meet audiences on the big screen – not only long-time fans who remember the films' premieres, but first-time viewers as well.
The first edition of this festival of cinematic legends, held under the auspices of the Karlovy Vary International Film Festival in collaboration with the National Film Archive, will take place at Prague's Světozor and Ponrepo cinemas from 1 to 3 December 2022.
All screenings are English-friendly, meaning either in English or with English subtitles.
Thursday 1 Dec. 2022 / 7 p.m. / Světozor
Director: Věra Chytilová / Czechoslovakia 1966 / 76 min.
Friday 2 Dec. / 6 p.m. / Světozor
Singin' in the Rain / Director: Stanley Donen, Gene Kelly / USA 1952 / 103 min.
A restored version of the musical romantic comedy, on the 70th anniversary of its filming.
Friday 2 Dec. / 8:30 p.m. / Světozor
The King of Comedy / Director: Martin Scorsese / USA 1982 / 109 min.
We mark the 80th birthday of Martin Scorsese and the 40th anniversary of the filming of this dark comedy starring Robert De Niro.
Saturday 3 Dec. / 3:30 p.m. / Světozor
Yôjinbô / Director: Akira Kurosawa / Japan 1961 / 110 min.
The action drama that inspired Sergio Leone's spaghetti western A Fistful of Dollars, presented as a reminder of the great acting talent of Toshiro Mifune, who died 25 years ago this December.
Saturday 3 Dec. / 6 p.m. / Světozor
Belle de jour / Director: Luis Buñuel / France, Italy 1967 / 101 min.
A restored copy of the famous erotic satire starring Catherine Deneuve.
Saturday 3 Dec. / 8:30 p.m. / Světozor
Punch-Drunk Love / Director: Paul Thomas Anderson / USA 2002 / 95 min.
An unusual, now-legendary love story, shown on the 20th anniversary of its filming.
Bartolomějská 11 / Praha 1
Friday 2 Dec. / 6:30 p.m. / Ponrepo
Director: Luchino Visconti / Italy, France, Germany, Monaco 1973 / 238 min.
Helmut Berger stars as the controversial Bavarian king in this famous historical epic, rarely shown in the Czech Republic. A newly restored copy!
Saturday 3 Dec. / 4 p.m. / Ponrepo
The Searchers / Director: John Ford / USA 1956 / 119 min.
The cult western starring John Wayne.
Saturday 3 Dec. / 6:30 p.m. / Ponrepo
Bitter Victory / Director: Nicholas Ray / USA 1957 / 102 min.
Richard Burton stars in this classic war drama.
Saturday 3 Dec. / 8:30 p.m. / Ponrepo
Two or Three Things I Know About Her…
Deux ou trois choses que je sais d'elle / Director: Jean-Luc Godard / France 1967 / 87 min.
An intellectual erotic-political social critique by one of the most admired filmmakers of the second half of the twentieth century.
Online film streaming with the platform of the Karlovy Vary film festival